To be honest, I didn't want to write this post - but Universal Studios Japan took up the entire day and was so fun, it had to be a separate post on its own.

The Wizarding World of Harry Potter

I was most excited for this place because one of my cousins is a Potterhead. So we ended up going there early (to the point where the cast members had to tell us to return later for crowd control purposes).

It was cool (hehe) to experience Wizarding World at a lower temperature - the snow-capped buildings didn't feel so out of place. Regardless, we had loads of fun immersing ourselves with themed souvenirs, photo opportunities, and of course - BUTTERBEER.

Our only disappointment was that Forbidden Journey was down on that day due to a ride fault (Yes, the ride SMRTed on us. Grr…).

Note: Until now, it is still assumed that you need to line up on the day itself and hope that there are still tickets / timeslots left to Wizarding World for the day. What we did was to buy the Express Passes in advance which guaranteed access to Wizarding World, together with express lines to a few other rides. Just remember to buy your entry ticket separately as well!

Cities of USA - New York, San Francisco, Hollywood

Main street is always a joy to walk through - definitely putting you in the mood for the theme park itself.

Hollywood is home to a crazy amount of shops and Mel's Diner, where I had one of the greatest burgers ever (I'm not a burger person), as well as the queue to Hollywood Dream, one of the tallest and longest rollercoasters in Asia. The Tiger and Sarah went on this ride before, you can stand in line for up to three hours.

New York was where we had fun with the Spiderman ride, one of my favourite rides in the park. Be careful when you're heading here during parade times though - it can get rowdy! Food and souvenir carts are aplenty here as well.

Minion Park

A new addition since we last came - the minion park was chock full of people, curious or just enamoured by the bright colours and adorable minions dotting the place and just making the environment an amazing place to be at.

The Minions 4D Ride is also great fun - unlike its Universal counterparts in the USA, Japan's version will have you experiencing Gru's lab and minion training the moment you step off the queue, and into the ride's pre-show.

Just remember to resist the temptation of the banana.

Universal Wonderland

While this place is definitely for the children, I was sure my Mom had the most fun here. Universal Wonderland boasts areas for various childhood characters - Snoopy, Sanrio (Hello Kitty and friends), and Sesame Street.

Mom was decked out in full Elmo gear just for this moment - and got a snapshot with their Easter Elmo as well. Rides here are mostly sheltered and milder to cater for the younger age group, peppered with bright colours to boost the happy atmosphere.

Like you do with Duffy Bear in DisneySea, don't forget to say hi to Moppie - a Universal Studios Japan-exclusive (ish) character who can always be seen around Elmo and other Sesame Street friends.

#

And that's it for my trip to the Kansai region! If you'd like to see the places we went to in one place, search for the Osakejiak18 blog posts or click

here

.

​
Powered by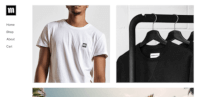 Create your own unique website with customizable templates.