Still the sacred capital of Japan, Kyoto was most certainly on the list - given how I didn't manage to go the last time. And thanks to Lyn's previous itinerary from when she last went, we had a rough idea of where we were going to.

But first, the Shinkansen!

I wanted my parents to experience travelling via the Shinkansen at least once. And while it was about a 15-minute train ride to Kyoto, it was nice to see the rest of the group get excited about ekiben (Bentos you eat on the train) and the speed of the train itself. Before we knew it, we were at our destination - Kyoto Station.

We took the Sanin Line from Kyoto Station to Saga-Arashiyama station later on. Our plan was initially to eat lunch first, then take our time along the main shopping street and places of interest.

No such luck later on.


The main street towards the Arashiyama Park and Bamboo Grove was decked with traditionally-built shops, surrounding the main temple with stops for snacks, crafts, and with various restaurants. We had to stop quite a few times because some members of our group kept getting distracted by various snacks, coupled with the Singaporean-Chinese need to bargain and question everything. (Yeesh)

Note: Please don't bargain at a Japanese market - it's rude and bad form. Also, Japanese shop owners are generally quite trustworthy so you don't have to worry about them selling you "fake" or "inferior" goods.

We managed to get some amazingly delicious soba near the river at the end, followed by a relaxing stroll through the Arashiyama Park and Bamboo Grove. Like Nara, the Sakura were in bloom, which lent the place to some great photo opportunities.

Arashiyama Park was just across the river from where we had lunch - you could choose to have a stroll along the river, or skip stones at the rocky river banks. The Bamboo Grove on the other side of the main street - a place just as serene, but bearing a different kind of beauty.

Among the street stalls, rickshaw pullers, and yukata-clad people, it was a different kind of amazing to capture the image of the sunlight peeking through the lush green bamboo forest. The cemetary at the corner and the different shrines that dot the forest gave that level of zen you'd expect to get in this place.

That being said, we made our way back, knowing full well that we'd be too late for Nishiki Market, but not before we made a stop at Molette, a restaurant near Kyoto Station specializing in Omuraisu.

PLACES WE VISITED:





Places of Interest:





Arashiyama Park Nakanoshima Area




Saganakanoshimacho, Ukyo-ku, Kyoto





Arashiyama Bamboo Forest




Saganonomiyacho, Ukyo-ku, Kyoto





Food:





Kotokikichaya




Japan, 〒616-8385 Kyōto-fu, Kyōto-shi, Ukyō-ku, Sagatenryūji Susukinobabachō, 1 本家桜餅




Estimated cost per person: ¥~1,500





Molette




JR Kyoto Isetan, 11F




Estimated cost per person: ¥~1,500

Check out my other Japan trip posts with the hashtag - #Osakejiak18, or click here for the rest of my posts.

Note to self: Head to Nishiki Market the next time I head down. No excuses.
Powered by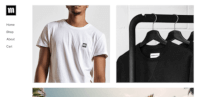 Create your own unique website with customizable templates.