Most stories don't happen in one place, so this challenge was straightforward enough. That being said, I don't know if I can stop this challenge just after one transition written in.

Prompts: When we were kids, What once was lost

"Gao," she lowered her tiles on the green-felted tables.

The rest of the players lay back against their seats, one in frustration and the other two in resignation. All three looked like they would have to walk out of the place with bags over their heads just to maintain a shrivel of dignity. The wrinkled uncle on her right peered over, his forehead lined with both disbelief and anger.

Four sets of the directional tiles and a pair of Red Dragon tiles stared back like opulent gravestones. All of a sudden, she could see the relief in one of her other opponent's shoulders.

Thank goodness we agreed on a winnings cap, she projected with a smile.

"Dai Sei Hei," Resonance Wong said, "Maximum."

The hesitant shifts in the other seats preceded the grudging clinks of point chips across the mahjong table. That sequence of events then preceded the next show of frustration.

"Okay," the auntie in her bright flannel top and translucent jade bangle said before she rose from her seat, "That's it for me, need to be up early tomorrow."

The second auntie at the table did the same, albeit with a preferable sneer over the saccharine diplomacy from the first auntie counterpart. The last person to leave did so with an unnecessary comment.

"One day, you will see why you need to respect your elders," the uncle spat at her foot.

Left alone with a table of washed up mahjong tiles, Resonance shrugged and started stacking the tiles back into the Hub's crocodile skin suitcase. A few stacks in, she lifted her head to a sound she hasn't heard in a while.

The footsteps stopped, and she slowly lifted her head.

Wilhelm was there, doing that annoying balancing trick he liked to do with the roulette ball on his left hand, holding a folded envelope in his right.

"Something happened," Resonance said.

He dropped the ball back into his left hand, then handed her the envelope. It was already torn open.

She took the letter out and her eyes darted across the paper. Gradually, she put the piece of paper down, inhaling through her nose in an attempt to keep her eyes steely and unwavering.

"When?"

"We cremated her yesterday," Wilhelm said.

"So why are you here?"

"Care for a ride?"

*

There needed to be a term to describe the smell of the night breeze, Resonance thought to herself. She was named after the inkling of good things to follow - something her birth mother would look for, and get, while she was still pregnant with Resonance.

The view from the Terrace Gardens, atop Mount Faber, was postcard-worthy, but both Resonance and Wilhelm knew they weren't there to enjoy any kind of view.

"What are you doing here?" Resonance asked, after Wilhelm locked his car and followed her to the closest railing.

"You correctly guess Mum's death," Wilhelm said, "Surely you can guess this."

"I don't guess," she replied, "Your mother taught me not to."

Wilhelm sighed, his breath exhaling through his nose.

"Rez," he said, "Something happened."
​

Silence.

"Mum didn't go because of age or sickness," he continued.

Resonance got up from the railing.

"What did this contender leave?" she asked.

#

And that's it from me this month! See you all next month for another Writing Challenge!
Powered by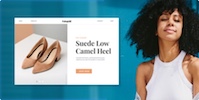 Create your own unique website with customizable templates.