I am excited about this post because she is probably one of my greatest influences, especially in the realm of storytelling and managing your artistic / creative side hustle.

So without further ado, here's Wena's profile.

You have been incredibly prolific, to say the least - Spain, China, Japan - each travel producing a piece or a series of works. Which have spoken to you the most deeply?

Chang'an, the novel I wrote after spending too much time in China and Japan, about how the two tribes love and hate each other so deeply. The title of the novel is of the Chinese city on which Kyoto is modelled. I followed the words of a Chinese artist who once told me to go to Japan to find China. I did not know what he meant until I was older. China and Japan have reflected each other for thousands of years. As we say in Chinese, 我们之间有讲不完的故事 "between us there are endless stories."

You have always struck me as an author who places the story and the feeling behind writing the story first - have there been times where you are concerned about the 'messages' behind your story and how did you manage to curb the feeling?

Huh? (Blogger's Note: Oops!) I am always concerned about the message behind my story. If what you mean by message is the idea. The ideas come first, then the story, then the writing it down. No idea means no story. When I hear people saying they have writers' block, it's probably because they have no ideas. When there are no ideas, writing becomes a chore.

Which one of your protagonists do you still want to have coffee with today and what would you talk about?

Probably all of them! I miss them so I read my own books whenever I feel like visiting old friends. The designer Alessi said he uses his own products in his home. I agree!

This, however, doesn't mean I write or self-publish for myself only. Stories are meant to be told and shared. I self-publish not because I can't find real publishers, but because I have been published by real publishers when young, and now I am mature enough to, like those older Hollywood actresses, "have my own production company". I distribute on Amazon and major book retail platforms because I hate to get an email from a reader saying, "I can't get your book in my country." Traditional publishers can't guarantee whenever-wherever availability like Amazon's POD services can. I belong to the Generation of "Instant Click To Buy." So I want my books to be available the way I expect books to be available to me. I also binge-read and I write my books to be binge-read too! Can you imagine if you read Volume 1, only to be told Volume 2 is sold out or not available in your country? I would go insane. That's why I do it via POD.

Looking at your Bibliography, you can release a part of a swordfighting serial in the first half of the year, then a chapbook about making madeleines the next - how do you keep your ideas in line and track of each of your projects?

I don't. I just do whatever. When someone who wanted to write a novel recently asked me what my "process" was, I said "none". I completed and shared with my friends my first novel at age 14 and wrote many, many novels since. I have been writing novels for 30 years. So, for those MFA types who ask me how I was trained if I didn't get "training" in writing, I said how many years do you work at a job before people say you have adequate training? Does 30 count? 笑

You're on a deserted island and you're stuck with one of your characters, who would you be stuck with - Kai, Siegfred, Taliesin, or Roberto? Why?

Taliesin. He is a fox spirit and can take any form. He is crazy funny and is never boring and will never grow old! How entertaining that would be. And I see you have not met Arthur, hero of Chang'an and Cafe Jause...Arthur would be grim. It would be like spending time with a German philosopher. I can take Arthur in small doses - although he has female (and male) fans.

You're stuck in a maze with only an hour to get out, who would you pick as your partner - Imogen, Regina, Sei, or Alejandra? Why?

Sei would know how to get me out because she's the Greatest Swordsperson in the Empire of Jing (gender-neutral title at her request)!

So what's next for you?

I am writing a turn-of-the-century mystery crime supernatural novel set in Victorian Singapore with an international cast. Using the fun characters in The Great Impresario Oguri: Sparrow, an American woman boxer raised in China by monks, Koto, the Chinese-Japanese son of a prostitute, and Nakayama, a British-educated magistrate from Nagasaki. Singapore will never be the same again when seen through their eyes! 笑

I have 50 words for you to go and promote yourself - Go!

Wena has published 16 books of literary fiction and won or was shortlisted for a bunch of international literary prizes, including twice nominated for Singapore Literature Prize. Her website is

www.wenapoon.com

.

#

And that's Wena for you! Stay tuned in October for another story, and its teller. See you all next month!
Powered by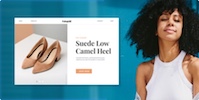 Create your own unique website with customizable templates.