For board gamers and analog RPG players alike, gear up!

Since Geek & Sundry started Tabletop, International Tabletop Day emerged among events and game shops around the world. I've been fortunate enough to attend the Tabletop Days from 2014 onwards.

Unfortunately, I won't be able to be as active this year since we'll be having our annual gang barbecue.
​
Regardless, mark the date on your calendars:


INTERNATIONAL TABLETOP DAY 2017 – APRIL 29TH


What games are you intending to bring out? Leave them in the comments!

​

For more information on International Tabletop Day, click

here

.
Powered by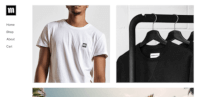 Create your own unique website with customizable templates.