If anything, our launch started with quite a cliche. It had been raining like crazy over the last few days, and this evening was no exception. Despite the rain, and the rather odd timing, we managed to pull in quite a decent crowd at the Singapore Writers' Festival 2017.

But instead of reviewing the event, I'm going to talk about the most memorable moments during the launch itself.

Great Questions


We had an amazing Q&A session, answering questions about inserting our culture into our stories, and marketing independent publications to the public. With a rather close audience, the launch became more like a group discussion about the zines instead of an 'official' launch.
Umm… Sacrifice?
To tie into the theme of the issue, Wayne "backstabbed" his friend, Chris, to show everyone that he was the chosen one - the one who will be the vessel for any being that will come and save the world. That didn't work, but it definitely garnered a few laughs throughout.
Amazing Artwork
It was unfortunate that our guest artist, Ziqun A.K., was unable to join us during the launch. Regardless, his artwork brought this issue to the next level. We got a chance to show the artwork to the audience and I'm still glad the audience enjoyed them.
​Thank you all, once again, for all your support for our stories and art. For more information, and to check out video snippets of the event, check out our Facebook page

here

, or website

here

. Photographs from

Sarah Coldheart

.
Powered by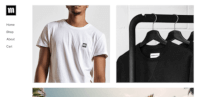 Create your own unique website with customizable templates.