Title:

Sherlock Sam Series (They have 10 volumes now, and counting)

Author:

A.J. Low, Drewscape (Artist)

Publisher:

Epigram Books

"…and I would have gotten away with it if not for you kaypoh kids!"

So far, I've only gotten through Books 1 to 9, but that line always reminds me of the detective enemy's signature – kinda like how the monsters in the Scooby-Doo series almost always had to be unmasked by the crew of the Mystery Shack.

The first thing which struck me about the Sherlock Sam series was how frequently food was mentioned. Singaporeans love our food, but I really liked how local delicacies come in subtly, just enough to give your stomach a rumble, before returning to the story. And if you feel there isn't enough mention of food, Drewscape's artistic rendition of what Sherlock is craving will give you the tummy rumble you're looking for.

Moving on, Sherlock Sam is easy to go through, with a good balance of red herrings and clues before reaching the culprit. Book 2's Fort Canning mystery had me guessing for a while, especially with all the real mysteries surrounding that area. And as freaked out as I still am about that place, I can't help but laugh a little when I get reminded of Watson, Sherlock, and Mr. Tan screaming and running down a tree-lined pathway.

His motley crew, including the babbling robot Watson, artistic Wendy, knowledgeable Nazhar, excited Jimmy, and the chameleon-ish Eliza, have a chemistry many of us can relate to, especially when we played adventure games during recess (THIS was why I wanted to quit the prefectorial board. LOLOL.).

So there you go! I'd say I never regretted picking up the series, especially since one of the great things about books is to pass them down. My 10-year-old cousin (who loathes anything that's not on a computer or TV), went through the first two books in no time, and asked for more. And while I catch up with the next few volumes, I'm looking forward to more adventures with Sherlock and the gang!

​To find out more about the Sherlock Sam series, click

here

.
Powered by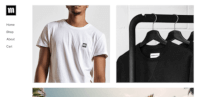 Create your own unique website with customizable templates.