Title:

Prompt

Author:

Anna AB & Wayne Rée

Publisher:

Self-Published

It's 2017 and I thought I'd start of the year with a prompt to inspire and a nudge to get started.

According to Wayne, this collection of stories was put together while he and Anna were travelling in Cambodia and got inspired. With each prompt encountered, both authors present their own interpretations of

Graffiti

,

Time Travel

,

Frustration

,

Day Off

,

Smoke

,

Sacrifice

, and

Last Days.

Each story was constructed according to its theme and the auras you'd find in Science Fiction, Fantasy, and the Thriller genres permeated their words. Each story was a fine balance between reality we can relate to and the what ifs of life should our parallels be different.

The writing from both authors was impeccable. Words flowed, conveying sincere stories that provoke thought, reflect society, and above all, entertain. While I did get lost in some of the shorts, being distracted by the details in exposition and losing the story halfway, the straightforward execution had me back on track.

My favourites from the both of them include

Where I End and You Begin

by Anna and

Admin

by Wayne.

Admin

sets a twisted idea in a scene we all know too well. Marrying bureaucracy and the lure of the dark, this story had me laughing from the start, especially when the idea of sections and forms came into play in the middle of a summoning. With the familiar faces and voices of office drones, it is difficult not to laugh at how this could be if we lived in a world of Lovecraft instead. (P/S – Wayne, can I do a reading of this story, please?)

Where I End and You Begin

was one of those stories which had me increase the width of my smile as I read along, only to have me go, "YES!!!" with a fist pump by the end. The idea is not new, but it gives me a whole lot of relief when a story about time travel speaks about its paradox and leaves no loopholes. The writing here is emotional, tight, and enjoyable, and I hope you will have your mind blown at the end too.

Prompt was written by Anna AB and

Wayne

Rée. C

heck Wayne out

here

and Anna out

here

.
Powered by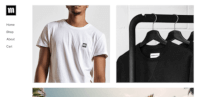 Create your own unique website with customizable templates.