Title:

Mysterium

Designer(s):

Oleksandr Nevskiy, Oleg Sidorenko

Publisher:

Libellud

When Mysterium was released, I was intrigued. When they announced a US-version of Mysterium – the version translated to English – I was excited. And when Dave said he bought the game and wanted to test play it, we all said yes.

SETUP

Mysterium may not take a lot of time to play, depending on how your "ghost" fare, but the game trades your Eldritch-Horror-Play-Time for real estate. The visuals of Mysterium rivals Dixit, and for a game with its fundamentals on pictures instead of words, setup is key.

Within each box, you have:

1 game screen
1 sand timer
6 intuition tokens
1 clairvoyance track and its 6 level markers
6 sleeves
15 culprit, weapon, location, ghost, and crow tokens
108 psychic and ghost cards
5 clock and progress boards
84 vision cards

This game requires at least two players, and plays like a partial co-operative with individual points.

Firstly, choose one player to be the "ghost", while the rest of the players will play the mediums.

The "ghost" gets a screen and sets up accordingly. There's going to be quite a bit of distribution going on, differing with the number of players as mediums, so I'm not going to go into details here. For a point of reference, here's what you need to have before you start:

"Ghost" player behind the screen
Sand timer next to the Clock board, with the clock hand at "1"
Each clairvoyant / medium player to have their corresponding sleeve, intuition token, clairvoyance track, and level markers
Boards and corresponding cards for the culprit, weapon, and location choices face up


(Note: This game takes up a bit of real estate and will require quite a bit of assembly. This post is only my experience with the game, so please consult your instruction manual before you play your game.)

STORY OF THE GAME

A murder most foul has happened in between reality and the parallel universe. Stumped by the limited amount of clues, the police initiated a hush operation, engaging specialists from around the world to reach out to the best witness in this crime – the victim.

CHARACTERS

Players: Myself, Max "The Tiger" Loh, Ben "Charsiew Space" Chee, Dave Chua

Each of us take the role of mediums from around the world, making contact with the victim's ghost to the best of our abilities.
​
This time, we reached out to two ghosts – Dave during the first round, and Ben during the second.


PLOT TWIST

Each of us takes the role of mediums from around the world, making contact with the victim's ghost to the best of our abilities. The 'ghost' distributes image cards to point the medium to the right culprit, location, and weapon.

(In essence, it's playing Cluedo with Dixit, and with a time limit)

​The longer a medium takes to guess the correct culprit, location, and weapon, the fewer points they earn, which later translates to the amount of cards they'll be able to seeing before casting their final decision on the real true murderer.


The beauty of this game (apart from its art), is the fact that the "true" answer, like reality, is dependent on the cards the mediums and the 'ghost' is dealt with. So 'ghosts' can't exactly sabotage mediums and decide their murderers beforehand.

Dave's cards were easy to interpret – thanks to a combination of skill and luck. Ben's cards were trickier, taking us on a bit of a ride because of the cards he was dealt with. Regardless, all of us won both rounds.

Mysterium is a game of beautiful art, thrilling curiosity, and fun that won't drive you to boredom while waiting for your turn.

​

Our copy of Mysterium was a translated copy from its original designers, Oleksandr Nevisky and Oleg Sidorenko. Originally published by Libellud, you can find out more about this game

here

.
Powered by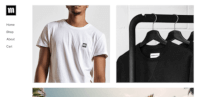 Create your own unique website with customizable templates.