Title: Love Letter - Adventure Time
Designer: Seiji Kanai
Publisher: Alderac Entertainment in collaboration with Cryptozoic Entertainment

Love Letter was one of the first card games I played after my return to the analog gaming world. And like Munchkin, Love Letter has expanded to so many expansions and versions. This particular version caught my eye, and I've been excited about it since it was announced during GenCon earlier this year.

It started when Dave got the version with the velvet Jake bag. Then the Tiger got it.

So we decided to play with Lyn and see what she said.

SETUP

Adventure Time Love Letter's set up is exactly the same as regular Love Letter.

Ensure everyone has the deck guide (Shows you the cards and number of them in the deck)
Shuffle the deck.
Randomly take one card (face-down) and put it aside.
Deal 1 card to each player.
Start playing!

Because Love Letter is such a short game, the winner of each round gets a jewel. Like the rules of Love Letter, the first play to either 3-7 jewels (depending on the number of people playing (2-4)) wins. In Adventure Time Love Letter, however, has a special win condition should you choose to play it.

Special Win Condition: If you're holding a Hero card – value 5, with a picture of either Finn or Jake, and you use it to have someone discard the other Hero card, you win.

For other cards, here's what they do:

Guard – Banana Guard – Choose another player and guess what non-Guard card they have. If your guess is correct, they are out of the round.
Royal Subject – Peppermint Butler or Lemongrab – View the hand of other player.
Gossip – LSP or Marceline – Compare hands with another player. The player with the lower number has to discard their card and is out of the round.
Companion – BMO or Gunther – Protection from any card effects until your next turn.
Hero – Finn or Jake – Choose a player to discard their hand and draw a new card. You may choose yourself as well.
Wizard – Ice King – Swap hands with another player.
Lady – Lady Rainicorn – If you draw the Hero or Wizard, you have to discard Lady.
Princess – PB (DUH) – If you discard this card, you are out of the round.

STORY OF THE GAME

Like in regular Love Letter, you're trying to find out who has written a love letter to the Princess (Bubblegum, this time). But in an attempt to find out who, you'll have to speak to a group of people around her, like the Guard, Companion, or even the Duchess. Now in the Land of Ooo, your mission is to find out which of our beloved characters from the Adventure Time series is the culprit. Without Jake and Finn's help.

CHARACTERS​Players:

Myself, Max a.k.a. The Tiger, Lyn a.k.a. Kentangjambu

We were really fortunate Basilico (where we played our first game with this set) let us play our game as long as we didn't disturb the other patrons or took more food from the buffet. It was just as well because we were feeling the effects of the food. Regardless, Lyn picked up the game quickly, thanks to the guide card which showed all the cards (and the amount of each card) present in the deck.

PLOT TWIST

Each round went fast, with only 16 cards to go. However, we learnt a few things from this session.

It is incredibly easy (in the middle of the 'last-few-card' excitement) to forget that a player is under the protection of the "Companion" or "Handmaid" card.

We decided it'll be more fun to make a new house rule. Thanks to an inside joke, every first player to play the Guard card in Lyn's presence has to guess for a "Royal Subject / Priest" card regardless. Because it's card number TU.

Beginner's luck seems to play a huge part in this game. Lyn slaughtered the both of us, pretty much. LOLOL.

​

Regardless, Adventure Time Love Letter is an enjoyable, quick game for gamers who want to play something, but don't have to time or the space for a big box or semi-long game. Love Letter the card game was created by Japanese Game Designer Seiji Kanai. Adventure Time Love Letter was jointly published by Cryptozoic Entertainment (the same ones behind Skullzfyre!) and Alderac Entertainment Group (they handle the rest of the Love Letter franchise). To find out more about them, click

here

.
Powered by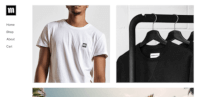 Create your own unique website with customizable templates.