SG52 nears and I've just returned from PopCon Asia 2017. That being said, I thought it'll still be great to review some works we've gotten from both the Comic Arts Festival Kuala Lumpur (29th to 30th Jul) and PopCon Asia (4th to 6th Aug).

CAFKL4​Noodling Around

(by

Yongumi

&

Stephani Soejono

)

​WORD OF WARNING – don't read this before you go to sleep. The Tiger did that and we went to bed hungry. A collection born out of the love for convenient food and MSG, Yongumi partners with fellow comicker, Stephani, and put their slice-of-life prowess to paper. From instant noodle reviews to a story about how instant noodles got mistaken as contraband, this collection will definitely invoke some laughs. If not hunger pangs.

Nevermore Oddities

(by

Daryl Toh

)

Daryl's work is known to cross the boundaries of reality, mixed with the macabre. Taking a milder turn with this book, it balances image stimulation and story tension to have you looking over your shoulder but not have too much trouble falling asleep. Fans of Gravity Fall may be glad to know that some of us call this the IRL version of the journals, or possibly the closest they may be.

POPCON ASIA 2017​Protect Yourself

(by

Azisa Noor

)


Azisa caught my attention with her portable, colourful zines, especially "Happy Endings". So when I saw her at PopCon Asia 2017, I was curious to see what was new. Protect Yourself is a zine of a few words, but the powerful combination of white space, a central drawing, and a short statement calls out today's issues faced by populations many barely think of beyond the superficial.

So now that I'm done with PopCon Asia and CAFKL, I'm running around in preparation of the Illustration Arts Festival 2017 with the Rolling Ronins. Regardless, I hope you've enjoyed my short reviews and I'll see all of you there!

Powered by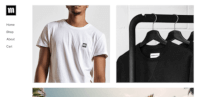 Create your own unique website with customizable templates.