​Last month, we played Dead of Winter: The Long Night with Dave, Ben, and the Tiger. While we had a good lot of fun, we were a bit disappointed that there were no Betrayal endings in the rulebook like they had in the original game.
​
Since I won my first Betrayal play, I decided that it'll be a good avenue to flex some writer muscles and write my own ending


​SABOTEUR
Module: Dead of Winter: The Long Night, Raxxon Module

"Ahhhh!"

I recognized that scream anywhere.

"What do we do now?" Fatima asked. We were both stood at the police station, her with the keys to the police van in one hand, me looking out the front window, half-counting the number of undead that could pop up in front of us, half-maintaining a moment of silence for Rosa.

Death by Siren was not the best way to go – I found that out during my days in Raxxon.

"Emma!"

Breaking out of my trance, I gathered the last of my loot and zipped the duffel bag.

"Let's go," I said.

The gust chilled us to the marrow when we opened the garage door a crack. The ends of our gun barrels led the way as Fatima unlocked the police van. I loaded our provisions while she started the engine.

"Are you sure?" she asked while we clicked our seatbelts on.

I froze again.

It has only been a week since I met all of them – Fatima, Rosa, and the rest in the colony. They even managed to get Blue out of that monstrosity they called a Research Facility. But the one thing they failed to realize was this – they underestimated what the shadows behind the label, 'Raxxon' could do. Fading into the darkness as and when they liked, this also meant they could resurface in any way shape or form.

There was no stopping them.

"Yes." I answered eventually.

The garage doors inched open.

There were at least three of them waiting there.

Fatima hit the gas.

And as we sent all of the undead abominations flying, I could hear her sobbing at her own betrayal, no thanks to my persuasion. I would have felt something, if not for the constant voice that only grew louder the further we drove from this town.

​"Anywhere but here, anywhere but here, anywhere but here…"


###


​​And that's all I've got for now! Leave your comments below and do let me know what you think. If you've come across other DIY Dead of Winter endings (group win or betrayer win), let me know in the comments as well.
​
Have a great day, everyone!

Powered by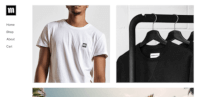 Create your own unique website with customizable templates.