​Three years ago, I sat with a group of other writer friends and we talked about creating something fun together – that was when Pulp Toast / Roti Bakar was born. Three years on, we're on our third issue, with a solid core team and amazing guests.
​
Now that this issue is going through a final round of checks, here's a sneak peek:


###


Unwanted Utopia III: Legacy
Joelyn Alexandra


​Mako

"Your sentence in solitary will be indefinite," I explained to my inmate. I arrived at Area 82's Confinement half a year ago, as part of the new batch of Area 80 Enforcers brought in to aid their influx of confinement inmates.

"You will only be allowed an hour out of your cell with official personnel," I continued, "You are to only engage in approved therapy, counselling, or physical activity to maintain your health. Your rations will only be served to you twice a day, at the appointed hours. If you require anything, or medical attention, you will only be attended to on a case-by-case basis."

My assigned inmate was a lean man, slightly worse for wear after processing. His salt-and-pepper hair layering just the top of his undercut was tied back in a bun and his uniform had no more than a slight crease around his joints.

"Do you have any questions, Professor Kyung?" I finished.

His brown eyes were clear, almost distracting from his smile.

That smile though.

"Just one," he said, "How may I address you?"

Thus, the reason behind this assignment.

"You will address me as 'Sir', according to inmate protocol," I said as I motioned him into his cell, "Anything else will be met with either a warning or a punishment to be decided on a later date."

​The gates clanged. I stormed out.


###


​Professor Shin Kyung
Brotherhood Year 40, July 14

Dear Juniper,

If you're reading this, congratulations on being one of Area 65's Artisan Apprentices. If you managed to get this letter from someone else instead of through the mail, it means that the execution went through.

On that note, please allow me to introduce myself.

My name is Professor Shin Kyung. I'm writing this on the blank pages from the back of the Brotherhood's Guide to Life manuals they keep stocked in every inmate's solitary confinement cell. I was just assigned to solitary confinement cell 42, Area 82's Confinement.

You may not remember me, but we first met in Area 65, in the Contagion Research Labs. You were nine then, but Deputy Area Commander Rodriguez already had his eye on you. What you possibly didn't know from then was that they were already lining you up for Artisanship – your ability to take orders, while producing the most aesthetically-pleasing, yet functional pieces was something the Brotherhood was looking out for.

​I was placed there to monitor your mental growth and ensure that you were growing the way the Brotherhood intended you to. A few months into your check-ups, I couldn't go through with it. So I slipped you something to help you with your final field tests.

When I heard that you managed to escape your final tests, I was elated. I also packed my bags and quickly left the organization. Despite the Brotherhood's control over the entire world, I knew it wouldn't be easy for them to find me if I went off the grid.

The problem with the system now, my dear, is that even with an alias, creative outlets will get you noticed. I was able to travel and give lectures on Area Societies with an alias. But it only took one unauthorized, faulty music box playing in the middle of the night before I was discovered.

They already took my family and close comrades, there was nothing else left to come for except for me.

​What they won't know is that I'm not the end of all this.


###


​You'll have to read the rest of it when Pulp Toast / Roti Bakar #3 is out. I hope you've enjoyed it as much as I've enjoyed writing and putting Pulp Toast together.

​

For more information on our collection, click

here

.
Powered by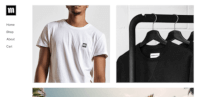 Create your own unique website with customizable templates.