I'm incredibly excited because the

Hobonichi Series for 2018

will be out in less than a week! Apart from Weeks Mega (a thicker version of their Weeks series), they have a new series of covers.

(Note: I've been telling myself that I'll need a plastic cover for my 2018 Hobonichi Cousin, but after finding out about this, I'm really conflicted. LOL.)

These couple of months don't see any changes with my planner layout, but I attempted a 30-day journaling activity by Boho Berry – it was pretty fun, though I decided that I wanted a simpler layout to just get things done.

​

Regardless, here are some fun shots from the #BohoBerryChallenge I did in July.

​As much as I like this current layout, I'll be changing my daily layouts to something more streamlined and simple for the rest of the year. Stay tuned to have a look!

Powered by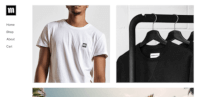 Create your own unique website with customizable templates.