​I wanted to prepare something like this for a while now, seeing how I'm hoping to organize my life a little better. This was initially supposed to be an RPG case, since I was intending to go into more RPGs, but being involved in the gaming group I'm in means the need for something just as diverse



The bag is a carrying case for A4 notebooks and stationery. I got it at LoFT in Shibuya, Tokyo. However, any case you have or are comfortable with is good enough.


I play a good amount of contained role-playing games, games which require point calculation at the end of the session, and games which require a lot of dice rolling. Taking those into consideration, I came up with a list of items to place into my mobile gaming case:

​

Full RPG dice set and tray
2-3 pens
1 mechanical pencil
Ink Refills
Liquid Paper
Clip
1 blank notepad for point calculation
1 A5 notepad for role-playing notes

While it's incredibly convenient to carry this case to my gaming sessions, it serves as a reminder that I'm long overdue for a gaming session.

So if you could just excuse me… I'll see all of you around.
Powered by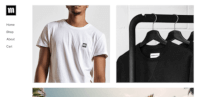 Create your own unique website with customizable templates.