Alright - Idea's down, your schedule is out, and you blaze through your first week. The second week passes and it's a challenge, but you get there. The third week comes, you skipped a day - you need a treat, after all. And by the fourth week of the month, your project has been sitting in its status since you left it hanging in Week Two and you're just staring at the screen until the next distraction comes up to ask for your attention.

Welcome to the treacherous ranges that form the Ridges of Creation.

One of the things that people don't tell you about being a Creative is how heart-wrenching, boring, or frustrating the process can be. Sure, there will be bouts of inspiration and drive - the peaks of these ridges, but more often than not, storytellers in our personal circles will face a roadblock or challenge of some sort when they start creating.

So what can we do?

#


First thing you'll probably need to is to figure out your particular mood or emotion before you started. Many will tell you that emotions will only get in the way of disciplined creation, but your emotional self will get in the way some way or another. In cases like this, it'll be good to be self-aware before you sit down and then get frustrated over only writing five words after staring at the screen for hours on end.

After getting your mood and emotions in check, here are a few things you can get to doing depending on how the creation mountain is to you that day:

Peak Performance

When you feel even that little smidgeon up to it:

Create what you planned to create - even if it's a single page or half a page.





Run through your to-do list, but don't rely on adrenaline to try and finish everything in a single sitting.

Remember: moving the goalposts when you think you can achieve more may give you additional frustration when you realize you may not be able to hit your "stretch goals" for the day.

Create first, editing comes later.





Side note - these are things you can do when you're still in the creation / draft stage. Editing is a whole other process we will cover in later posts.

Down Days

On days where you end up staring at the screen because nothing is coming to your head, try these to either move your project along, or even to get that much needed spark to get over your current creation block:

Read. Stephen King has said before - if you're not reading, you're not writing either.

Format your project - E.g. set up the headers and footers for your novel, or ink your sketches or frames for your comic.

Review your project schedule and plan - Are you on track? How much more do you have to go? What can you tackle first if you're lagging behind? What can you do today or tomorrow?

Project Administration and Planning - Do you have pending paperwork? Or an unfinished aspect of your project?

When all else fails - blaze through. Like I said in the last point for Peak Performance times, create first, edit later.

Side note - Do not be afraid to let go of a project and move on to others, at least for the time being. However, keep in mind your responsibilities with each project so that you still fulfill your professional obligations.

Tips for Better Creative Sessions:

Whether or not you're having a moment of Peak Performance or a Down Day, here are also a few tips to get as much out of your creative sessions as possible.

Be clear about your deadlines - If other people are involved, deadlines are doubly important. No one should be waiting too long for a professional.

Have a plan / schedule for your project - so that you know what aspect needs to get done by when. This will also help you pace yourself so that you don't burn out or get complacent.

Get a work partner - If you're one who requires external help with getting your projects done, it may be a good idea to have another creative to help keep you in track. Just make sure you're doing the same for them too!





Just know that the Down Days are not supposed to last through your projects, and that you can't be at Peak Performance all the time. If anything, take care of yourself, so that you can take care of your creations well.

#


That's all I have so far for the creation stage. I hope my last three posts (including this one) have helped with some aspect of your storytelling journey.

Thank you for your support and I hope you've managed to benefit from some of the information presented above. Stay tuned for the next stage, the first after you're done with your finished product, a doozie - getting and coming to terms with feedback.
Powered by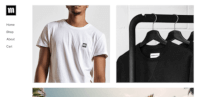 Create your own unique website with customizable templates.