The post is me taking a break from my last 1.5 series regarding the logistics involved in indie creation.

I collect gaming dice or items that fulfill the dice mechanic (a.k.a. dice rings). However, when I go for a gaming session with my friends, scrambling for a makeshift dice tray at the game site so that your dice won't go all over the world is a problem on its own.
​
So here's my attempt to alleviate the situation:


And this was how I made it – I made this over lunch break so it's pretty quick and simple once you have everything together.

​

All you need are:

A small, shallow, plastic container. (I got mine at Daiso – Clear box, with partition, shallow, 2.8 x 4.8)
Instant adhesive / Strong glue
Sheet foam / sheet rubber
Penknife
Cutting Board / A piece of cardboard to cut against

Step 1 (Optional): Fit Your Dice

You can skip this step of you don't intend to have this tray to be multi-functional. I thought the movable partitions were a great bonus so I used them to store my usual play dice.
​
Step 2: Fit the Tray Padding


I went by estimation and by eye, but you can measure the inside of your container and transfer the measurements on your choice of dice tray padding. I used sheet rubber for mine (the kind they use to make DIY rubber stamps) but you can also use foam sheets – as long as the dice doesn't sink into or bounce off the material easily.

Cut your material to size to fit your tray.
​
Step 3: Adhesive


Time to glue! Apply a good amount on your tray.
​
Step 4: Stick it in!


Before the glue dries, stick your tray pad in and let it sit for a few minutes.
​
Step 5: Dice Tray Get!


And you're done! Enjoy your dice storage + tray.

This has served me well so far – the best thing about it is that it fits into my mobile game case, but that's another assembly for another post.

Thanks for reading and I hope you've found this helpful.
​
What other containers do you use for your dice storage or dice trays? Leave your comments below.

Powered by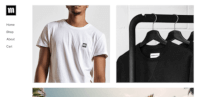 Create your own unique website with customizable templates.