We've done a post on

getting into events

as a booth owner.

We've done a post on

getting through events

as a booth owner.

So the doors have closed, you've collected your booth deposit, and you're left with the heavily-browsed copies of your remaining stock, your booth deco, and your earnings for the event. Time to celebrate and indulge in your spoils!

But what's with this need for a 'post-mortem'?

To put it plainly, a post-mortem is when you take a step back after you're done with your boothing event, and then take stock of what you've done and what you'd like to do moving forward.

Personally, I just do a bit of reflection with the Tiger while we calculate what we've earned, but here are a few tips on what we and some of our friends do post-events:

REST


This is possibly the most important step.

Unless you shared your booth and need to get payments / profits split the moment you close your booth, the first thing you'll need to do is to put your stock aside and sit down for a well-deserved dinner and rest.

My friends, after their first time together behind the booth at STGCC, stopped talking to each other the moment they started taking their booth down. And only realized they've been silent all the way only halfway through their dinner - when they felt the fatigue set in.

Boothing is exhausting, especially if you're not used to it, so take as much rest as you need first.

TABULATE


This is what I tend to do the couple of days after.

Simply put, this is when we keep track of stock and how much you've earned from the event. There are also other things you might want to keep tabs on after the event, like the amount of contacts you've received, thank you notes, and even your own loot from the event itself.

It's just putting aside some time shortly after your event to look at how well you've done for yourself.

(Note: You've already done well by being a booth owner regardless, so yes, well done.)

REFLECT


And this is what I ask myself as I look back:

Did I have fun?
Did I see something I'd like to do with my own products or my booth in the future?
How can I better engage with people who support my work?
What were the memorably moments?
Did I do what I came to do?

And this marks the end of my trilogy of Boothing posts. I hope this helped you to gain some insight into our boothing experiences. We'll see you at our next event!
Powered by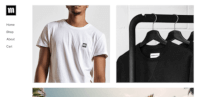 Create your own unique website with customizable templates.