Comic Fiesta, Anime Festival Asia, PopCon Asia, Singapore Toys, Games, and Comics Convention, Game Start, Illustration Arts Fest… the list can go on.

While all these conventions celebrate stories told across various mediums and forms, they also recognize the importance of the independent creator. With so many new faces and names coming out in the storytelling scene (comics, writing, games etc…), organizers are seeing an increasing uptake of booth registrations for events featuring a corner for independent creators.

Yet, the first booth experience can be both exhilarating and disappointing, especially when we're not prepared. So here are a few pointers from registration to booth-owning.

BE INFORMED

Once you decide that you'd like to sell your works on a specific platform, make sure you're following them on their various channels – Facebook, Twitter, the main website, etc… Many event organizers announce their calls for booth artists / creators way in advance. Comic Fiesta (held in Dec) calls for booths in July or August. STGCC (held in Aug / Sept) have a list of artists they invite to their Artists' Alley. This is on top of the fact that artists can also write in to request for booths.

Keep their schedules in mind – no one has the time or energy to listen to you declaring that your work will bring the crowd to the event if you cannot even be bothered to respect deadlines or the staff helping you.

(Yes, there are event staff that have questionable attitudes too, but that will be another post.)

BE PREPARED

So yay! You managed to go through the reviewing process and get a booth. Now what?

The Tiger and my checklists for booth preparation includes three main things:

Products, stock trackers, float cash
Table decoration and product price signages
Hydration + snacks – sitting / standing at your booth for about 8 hours two days straight is no joke if you don't have reinforcements

If you're able, you can digitize your stock tracking / sales sheet on Google Drive so there won't be any pesky mental math involved while giving change.

Regardless, take care of your stock, present your booth well, and take care of yourself.

BE POSITIVE

This is possibly the most important pointer in my book.

It's very tempting to fall prey to impossible math – where we think that we'll make a killing just because we've got a booth at an event with high foot traffic, and a high concentration of people who'd most likely love your products. Most of these booths are screened for quality, right? And I've been putting my work online every day for the past six months or so. My number of likes on Facebook has reached three figures – My stuff will fly from the shelves!

Not so fast.

Yes, there are cases where one or two artists are picked up from the convention scene, but these cases happen once for every few hundred or so creators.

Factors contributing to a great booth experience at an event have little to do with good sales or pure recognition. From what I've observed, a good attitude brings about a better experience. Whether it's your first event ever or in another location, I'd recommend concentrating on the following instead of just sales:

Promoting your wares to people who walk past
Engaging people who find your work interesting (Name cards are important!)
Inviting and catching up with your friends, especially if all of you create.
Most importantly – do not blame your customers or supporters if the event falls short of your expectations.

​

I hope this post was helpful to everyone who's reading this! Do leave your tips for other booth owners in the comments, I'd love to hear from all of you.
Powered by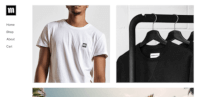 Create your own unique website with customizable templates.