I make no apologies for my love for paper planners – Self-Designed, Passion Planner, Kikki K., Bullet Journal system – they all intrigue me. However, since we started planning our trip to Japan, I came across this brand while searching for A5 20-Hole Punch devices: Hobonichi.

While many friends who have gone to / are familiar with the land of stationery magic that is Japan knew about this brand, it wasn't until I discovered it myself and the Tiger went, "I was wondering when you were going to find out about them," that I got curious.

I've been combining scheduling mechanics with some basic bullet journal techniques for the last year.
​
The planner I was using worked well enough, but it was starting to get a little bulky, especially with the need to replace sheets or stick to weeklies in order to stay within the folder's thickness. So after browsing the specifications of the Hobonichi Cousin, and being able to feel the paper and its heft for myself in that huge LoFT store in Shibuya, I was hooked.

One of the best things I found out about the Hobonichi was not only its versatility (yearly, monthly, weekly, and daily calendar pages), but also its large community. Some use the diary as it's meant to be used, some use it as a travel journal, and some use it as a sketch book.

All of them got me motivated to join in the fun and do my own #Hobonichi365 on my Instagram.

So here's me giving you a glimpse of how I've set up my Hobonichi Cousin for this year:
​
Yearly Index – Habit Tracking


I got this idea from

@christie_ingram

, which I am incredibly grateful for because I've been cracking my head on how to include habit trackers into the Hobonichi itself. So many thanks and do check out her other ideas on

christieingram.com

.

Monthly Calendar – Major Events, Holidays, and Dates
Weekly Calendar – Penciling and Bookings

There were already holidays included in the diary, albeit Japanese public holidays, so I took the opportunity to add our local holidays, including the events I've already been confirmed to be involved with. Likewise, I'm using the weekly calendar schedules as usual.
​
Daily Pages – Daily BuJo Fixings


Now comes the fun bit.

Taking my needs from my previous planner together, I've decided to track the following with my dailies:

Top 3-5 Must-Dos for the Day
Daily Focus
Daily Schedule
Daily Achievements
Daily Spending
Daily Gratitude
Daily Creative Ideas (or whatever comes to mind)
Meal & Water Tracker
Links and Notes to research later

​And a few tweaks here and there.

So that is all! You can take a look at my daily pages on my

Instagram

, and I'll be posting some updates here as well. I'm excited, and I hope all of you are too!
Powered by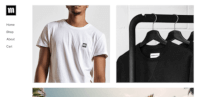 Create your own unique website with customizable templates.