Together with the pioneer Pulp Toast core, I was invited to speak at the All In! Young Writers' Festival over the weekend. While the event was held at National Library Victoria last year, the Book Council (its main organizer) moved the event to a larger location for this year – TreeTop @ SCAPE.

Our first panel was

Snackable Fiction

, with myself, Mickey, Naoko, and Valerie speaking, and Ganaesh both speaking and moderating.

We spoke about "snackable" fiction, a term which came out while we were working on Pulp Toast, together with our work processes, and tips on submitting work. Despite it being the first panel of the day (at least for our location), we were pleasantly surprised and incredibly grateful for the full house we were presented with.

The Question & Answer (Q & A) session was pretty insightful as well, with really good questions about:

Character Development, especially with the word restrictions with snackable fiction.
Personal improvement in an industry where it's easy to see your work as grossly "inferior".

​

After our panel together, all of us split up to moderate various panels – Valerie moderated a panel about constructing great short stories. Naoko introduced a couple of communication / content managers. And Ganaesh hosted a panel of five writers from around ASEAN. Mickey and I then rounded up everyone's panels with a workshop on Speculative Fiction and the technique we learnt during our time with the Mentor Access Project.

I'll be blogging about the technique, named 'Workshopping', in a post coming later this week.

In summary, Mickey and I spoke about the fundamentals of speculative fiction, its current growth in the region, and avenues to submit stories. What I really appreciated was how we got the participants to write their own stories, with a few volunteers going home with feedback.

Again, we had pretty insightful questions. The one which made me revisit my role as a writer was this:

Given the books we see being published locally, should we adjust what we write to fit the industry and make it easier for us to get published?

The obvious answer would be to say "No". Yet, I do find me asking myself the same question as I write my next story.

Regardless, a big thank you to Carlo and the Book Council for inviting all of us as speakers for All In! Young Writers Festival. For more information on All In! Young Writers Festival, click

here

.
Powered by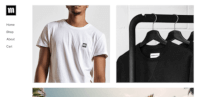 Create your own unique website with customizable templates.