Imagine getting stuck out in the desert, with only you steed by your side and you're utterly lost. Or imagine your twin, the one who shared a womb, a life before adulthood with you, going back on a promise you made as children of the Prophet.



Now imagine all of this happening in another universe - one where cities are plagued with tense relations and beasts beyond this world. Can you? JY Yang did.

In the depths of Singapore's Main Kinokuniya, they* launched their first two novellas of the Tensorate series - The Black Tides of Heaven, and The Red Threads of Fortune. Both books are published by Tor.
Starting with a reading from "Black Tides of Heaven", they threw us straight into the world where twins Mokoya and Akeha reside, chock full of mystical elements, settings that reminded me of a cross between the old Tiong Bahru and Jakku, and a random Hokkien expletive thrown in here and there. Moderator Kirsten Han was there to act as our other guide, raising questions as a reader, and to start discussion among the rest of us.
All in all, it was a cozy launch, as J shared their experience writing, editing, and coming up with the concept of the Tensorate series (together with a bit of their life before writing!). As concise as the launch was, I definitely enjoyed myself.
Now, please excuse me while I continue with the rest of the novellas.
​

*JY Yang identifies as non-binary and therefore, uses pronouns their, they, or them, and salutation, Mx. Find out more about their work at

jyyang.com

.
Powered by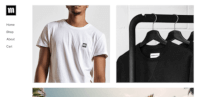 Create your own unique website with customizable templates.